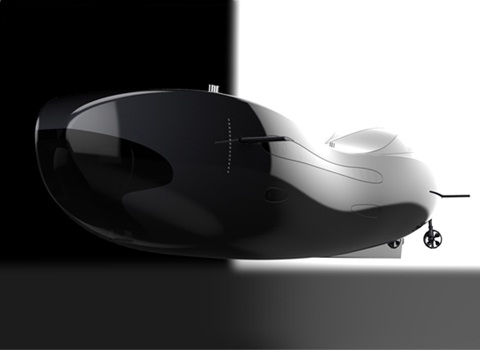 D1.
80m :: Private Submarine
Adventure through liquid space. Concept of a unique luxury yacht diving down to I00m deep with a stunning observatory lounge. The vessel accommodates 6 passengers + crew. Why 6? Not for the faint-hearted!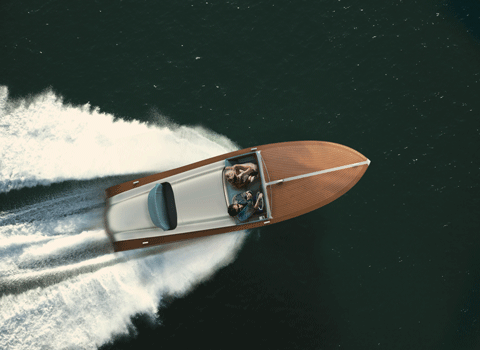 D2.
SOPOTaise :: 19ft :: Superyacht Baltic Tender
Born for the escapades of the discerning szyk (read "chic"). A sleek runabout launch in a cosmopolitan northern riviera. Timeless lines and soothing calm of the Baltic shore with a pinch of the classic Warszawa automobile.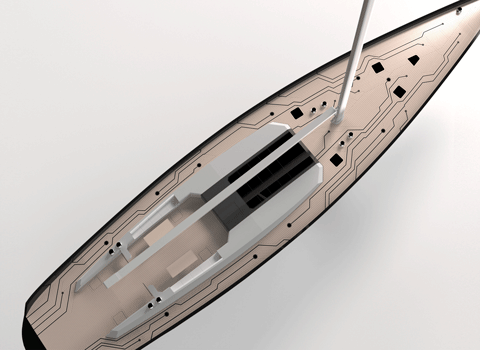 D3.
OHM :: 32m :: Performance Cruiser
Liberating to escape the symmetry and the near-oppressive reflection of port and starboard. OHM was designed for a self-confessed geek, inspired by geometrically beautiful Printed Circuit Boards. Overclocked and boosted: OHM shows an electrifying new take on deck layout harnessing light and flow in the internal spaces.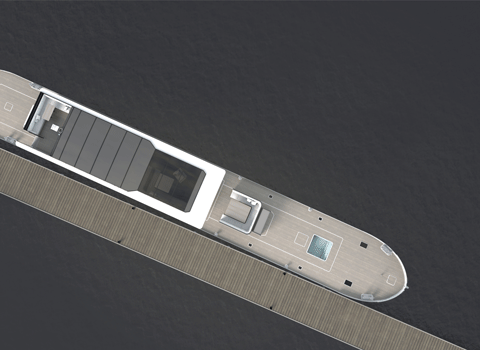 D4.
FUNDY :: 38m :: Luxury River Yacht
This 38m peniche-type hull has been transformed into a luxury live-aboard in London. This concept design involved development of two distinct general arrangements tailored to opposing client requirements. The yacht maximises 240m2 of internal space featuring 360 river views and a secluded upper lounge with private lift and foredeck hot tub.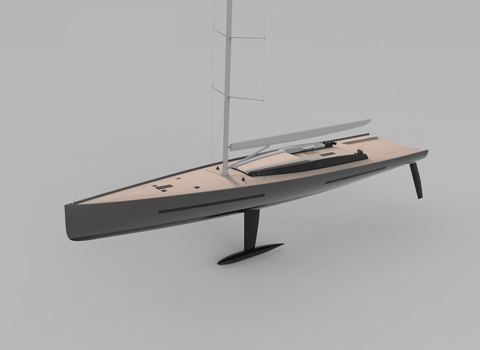 D5.
ARROGATE :: 52m :: Thoroughbred Racer
When the cheeky child gets ahead and carves his way to the top of the world… Does that person do as told and invest in secured bonds and a risk-managed mixed portfolio? Naah! 52m of speed with a few concession for comfort – only a reasonable few -.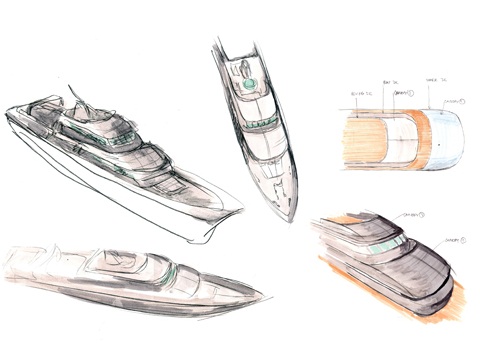 D6.
50m :: Half-life Refit
Interior and exterior design, including modifications and profile re-development.